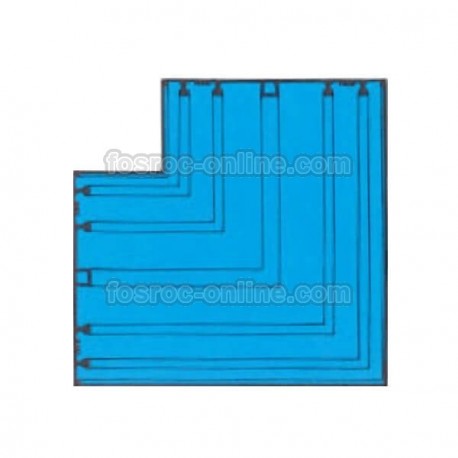  
Supercast SL - L Flat mitre - Accessry for PVC waterstops for joints
Flat mitre (M-O-F) Accessory for PVC waterstops for joints Supercast SL. PVC waterstops for joints in concrete and cast in-situ. Reinforced eyeletted edge flanges for positive fixing. Full range of intersection pieces.
MORE THAN 20 YEARS OF EXPERIENCE
SHIPPING IN 48-72 HOURS
100% SECURE PAYMENT
Flat mitre (M-O-F) Standard intersection pieces are available for each Supercast waterstop profile. The standard on-flat intersection leg length is 230 mm from centre line. On-edge intersections have a standard 75 mm leg length.